2005 Kawasaki Ninja 500R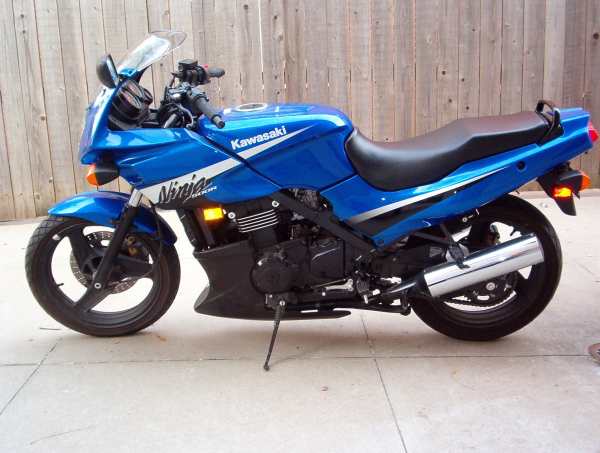 This will be a page dedicated to my first motorcycle, a 2005 Kawasaki Ninja 500R. I purchased my new toy lightly used (930 miles used) from someone in Champaign. It goes. It goes fast. It is blue. It rules.
As of this writing (one year after purchase), I have just over 3000 miles on the bike. It's held up very well, in both high heat and extreme cold. The maintaince required has been low, primarily an oil change. I've had to replace a couple parts that vibrated off, but they were minor screws. I've since gone back and ensured that everything is torqued down properly.